RIVERSIDE
Riverside 100 matt Bike
s
Stock availability
This product is currently unavailable for your region
Please select a size...
Steel frame with hi-ten steel fork.

A simple and efficient bike for getting started with trekking cycling: new steel frame, single chainring, gear shifters on handlebar. 700 x 38 tyre for greater versatility and stability.

Bike frame: 100.0% Steel
BENEFITS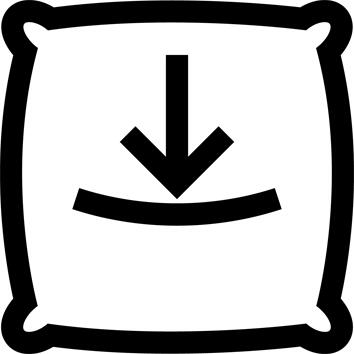 Cycling comfort
New comfortable geometry for a more upright position, 700 x 38 tyres.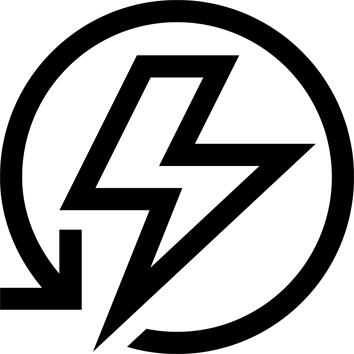 Efficiency
Straight fork in hi-ten steel and a steel frame.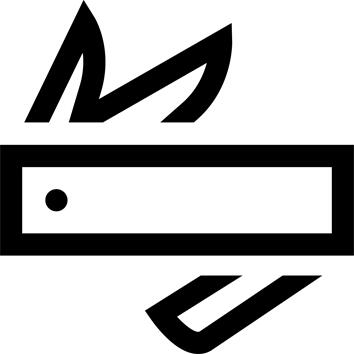 Versatility
Hybrid tyres for both roads and paths; can take a pannier rack.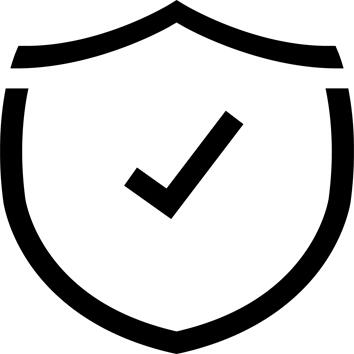 Lifetime warranty
B'Twin offers a lifetime warranty on the frame, stem, handlebar and rigid fork.
TECHNICAL INFORMATIONS
Fork/suspension
Rigid steel fork (1-1/8 threaded pivot)
---
Handlebar / stem / steering
6 indexed speeds with grip shifters.
KMC Z33 chain with quick-release
Rear derailleur: MICROSHIFT,RD-M21SS, 6-SPEED MAX 32T,SHORT CAGE.
Chainring: 38 teeth
Cogs: 14 / 28.
Anti-derailment ring mount.
---
Crankset / cassette
Hybrid plastic one-piece flat wide grip pedals. 170mm steel cranks. 38-teeth steel chainring. Plastic chainguard.
---
Brakes
Plastic brake levers
Steel front/rear V-Brake brake levers.
---
Wheels
double-walled aluminium rims with 28" diameter (21-622).
Steel hub (full axle).
Axle can be removed using a 15 mm spanner.
---
Tyres
B'Twin Sport 700 X 38 hybrid tyres.
---
Saddle / seat post
B'Twin Sport 100 Ergofit ergonomic foam saddle. Steel seat post with quick release clamp for added security. Collar clamp diameter = 32 mm; seat post diameter = 28.6 mm.
---
Accessories / equipment
Comes with front and rear reflectors and a bell.
---
Frame
Comfortable unisex steel frame
Lowered geometry makes it easy to get on/off the bike
---
Taille
Size S 1.50m to 1.65m, Size M 1.66m to 1.82m, Size L 1.83m to 2m.

The overlapping of the sizes (M/L) allows you to find the size that fits your build best (length of legs and arms).
---
Weight
13.9kg in size S
14.1kg in size M
14.3kg in size L
---
Warranty
Lifetime warranty on manufacturing defects for all metal frames, rigid forks, stems & handlebars
5 years warranty on all carbon frames & forks
2 years warranty on all other parts Excludes damages arising from normal wear & tear, misuse, negligence and unauthorized modifications
---
Compatible Accessories (Not included)
ADULT KICKSTAND 300 (Model Code 8172767)
BASE KICKSTAND 500 ADULT 26-28 (Model Code 8302792)
ADJUSTABLE DOUBLE KICKSTAND 26-28 (Model Code 8367621)
BASE AND SEAT KICKSTAND 520 CN (Model Code 8401256)
*CN KICKSTAND 300 ADULT, . (Model Code 8301391)
SEAT POST CARRIER 500 (Model Code 8387783)
BIKE RACK 500 BCLIP DISC (Model Code 8364376)
BIKE CARRIER 100 24-28 SPRING (Model Code 8400994)
BIKE CARRIER 900 (Model Code 8402094)
BABYSEAT 100 FRAME (Model Code 8486913)
---
Compatible Accessories (cont'd)
300 BIKE 24" - 28" MUDGUARD KIT (Model Code 8328053)
ST MUDGUARD SET CN (Model Code 8550005)
FLASH MTB FRONT MUDGUARD - BLACK (Model Code 8327776)
---