Cast Iron Kettlebell with Rubber Base - 12 kg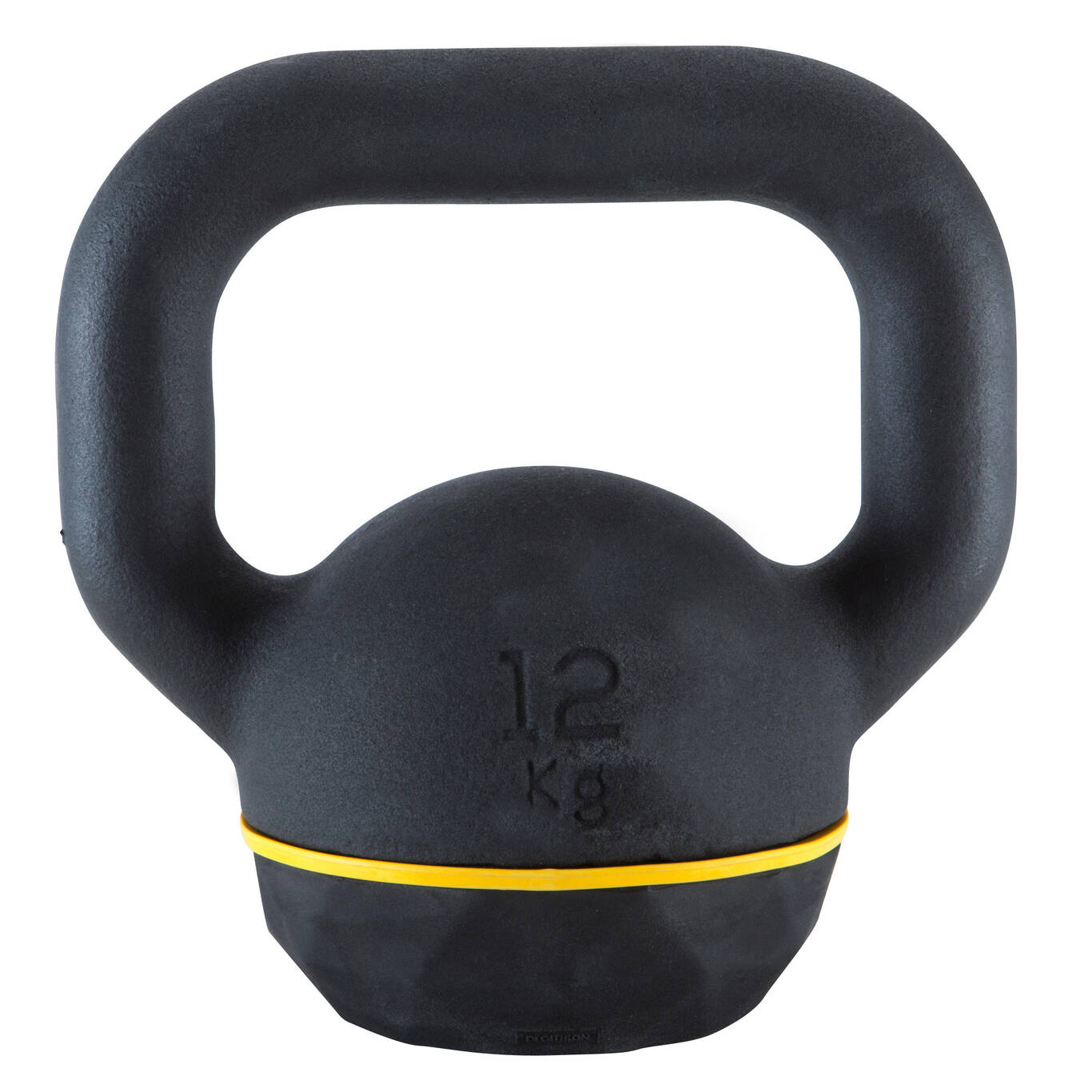 Home Delivery
Within 48 Hours
Available
Click & Collect
Pickup in store within 4 Hours
This product is currently unavailable for your region
Please select a size...
From Russian swings to deadlifts and snatches, this 12 kg kettlebell adapts to all your workouts: cardio, power, and strength training.

This kettlebell's rubber base is designed to protect from impacts on your floors. Plus, it has an ergonomic handle that's perfect for exercises with 1 or 2 hands.

Frame: 100.0% Iron; Protection cover: 20.0% Isoprene Rubber, 80.0% Dry Natural Rubber; Elastic band: 100.0% Ethylene Propylene Diene Monomer Rubber
BENEFITS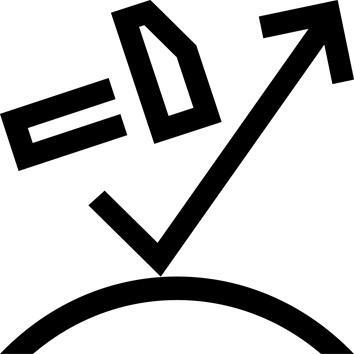 Robustness
Ultra-durable rubber base, protects floors against knocks.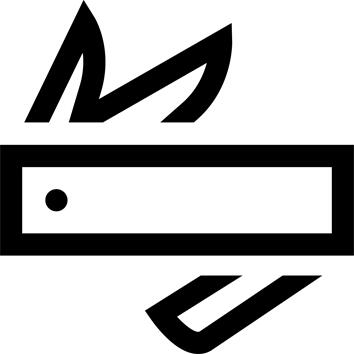 Versatility
Offers a complete workout.
Combine muscle strengthening and cardio training!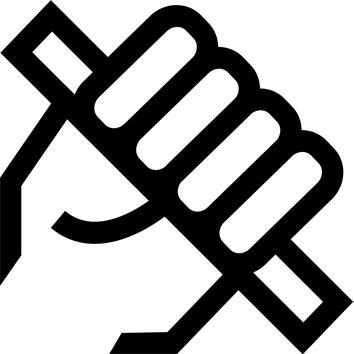 Ergonomic grip
Wide, practical handle for gripping with 1 or 2 hands depending on the exercise.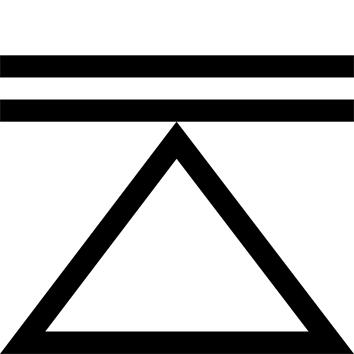 Stability
Flattened bottom so that the kettlebell does not roll when set down.
TECHNICAL INFORMATIONS
Kettlebell dimensions
12 kg kettlebell dimensions:
- Handle diameter: 36 mm
- Width: 222 mm
- Height: 223 mm
- Depth: 142 mm
---
Why use kettlebells for your workouts?
Kettlebells are the perfect tool for a well-rounded, effective workout, since they engage several muscle groups at the same time. Their versatility provides them with a great variety of exercises and combinations so you can customise your programme to your specific goals.

Whether you want to strengthen your muscles, lose weight, improve your endurance, or increase your athletic performance, kettlebells adapt to all needs and all levels.
---
Why does the kettlebell have a rubber base?
Thanks to its rubber coating, this kettlebell is designed to absorb impacts and keep from scratching your floors. So you can train with peace of mind!
---
Be careful when dropping kettlebells
Use the 12 kg kettlebell with a rubber slab (ref: 8651539) to be able to put it down safely without risk of damage for your downstairs neighbours.
---
Storing your kettlebell
To protect your floors, store your kettlebell indoors, preferably on a rubber slab (ref: 8651539). The cast iron underneath the rubber coating can be affected by humidity, so it is important to take precautions.
---
Recommended exercises from Decathlon Coach
Explore a great number of exercises with the 12 kg kettlebell on Decathlon Coach.
---
"Cardio & strength" circuit training recommended by our coach (1/2)
Do 3 to 6 rounds with 1-2 minutes recovery after each round (no recovery between exercises):

- KB snatch, right arm: 8-15 reps
- Box jump burpees: 8-15 reps
- KB snatch, left arm: 8-15 reps
- Jump rope: 20 single jumps or 50 double jumps (depending on level)
---
Coach's advice for improving your workouts (2/2)
For each exercise, start with the lowest number of reps (ensure that you don't go until failure, and leave a margin of 2 reps compared to your maximum), then increase by one rep per week until you reach the higher number in the recommended range. You can then increase your weight.

For a greater challenge, you can build running in between your rounds, or reduce (or even remove) your recovery time.
---