CITY BIKE ELOPS 120 LOW FRAME - blue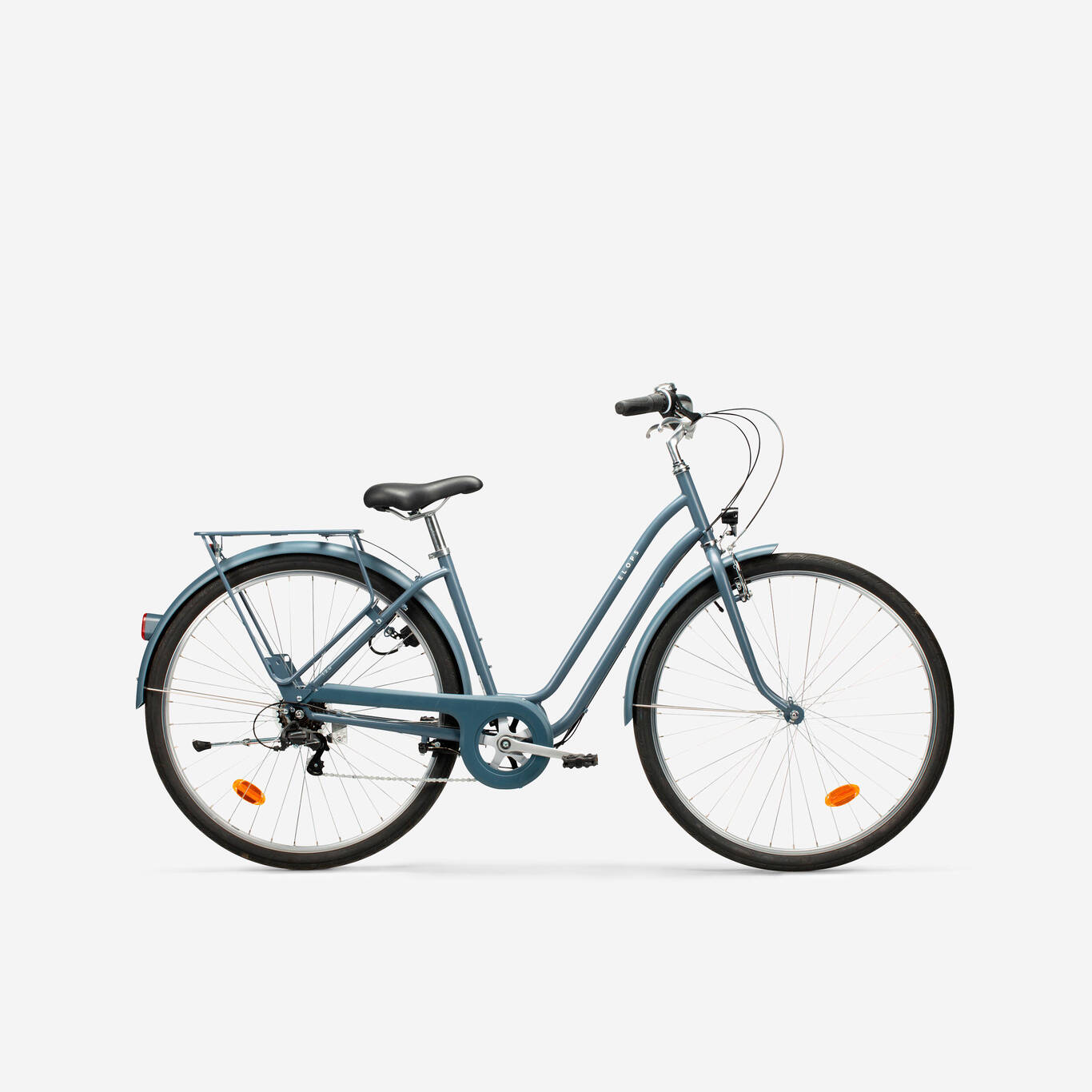 Home Delivery
Within 48 Hours
Available
Click & Collect
Pickup in store within 4 Hours
This product is currently unavailable for your region
Please select a size...
Our passionate team developed this bike for riding in town occasionally... and having fun!

Go for a ride in the city on this simple and comfortable roadster bike. Simplify your outings with this pannier rack.

Frame: 100.0% Steel
BENEFITS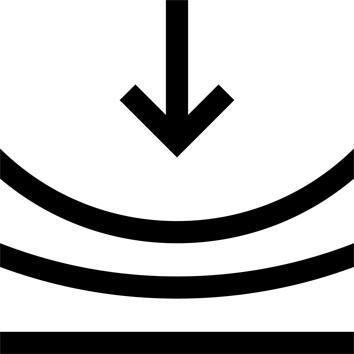 User comfort
Upright riding position, height-adjustable handlebar (typical of town bikes).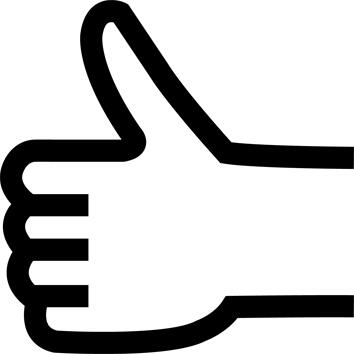 Ease of use
6-speed grip shifter, pannier rack, single size model.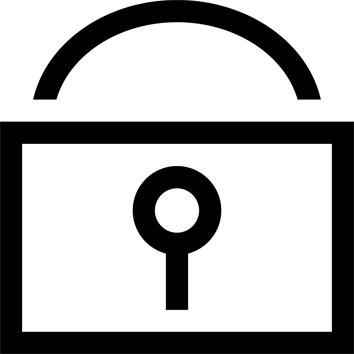 Bike safety
Lights powered by a rim dynamo (uses friction with the tyre). Bell.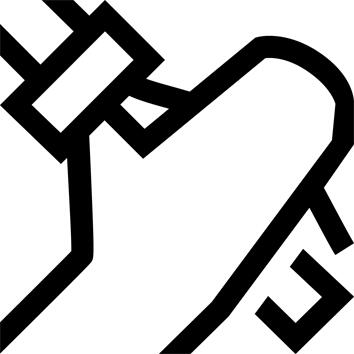 Braking power
V-brakes with brake pads, easy to use and maintain.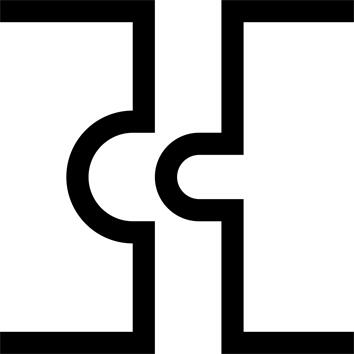 Compatibility
Compatible with child seats and saddle bags; front basket; safety accessories.
TECHNICAL INFORMATIONS
Frame
Made with a steel frame to better absorb vibrations from the road, making your ride more comfortable.
Available in a step-through frame model, making it easier to get on the bike (for both male and female riders), and a step-over frame.
Frame weight (steel): 4 kg.
---
Fork
Steel fork to absorb the small bumps in the road and keep you more comfortable as you ride.
---
Braking
Front and rear steel calliper V-brakes positioned under the frame, giving the bike a nice streamlined look.
Aluminium brake levers.

---
Handlebar / stem / steering
Dutch-style handlebar and damper stem
(22.2 mm diameter), made of chrome-plated steel, that can be raised to a very comfortable, upright riding position.
---
Saddle/Seat post
Height-adjustable seat post (28.6 mm diameter), made of steel to more effectively absorb vibrations and provide a more comfortable ride. Wide saddle whose foam padding varies in hardness based on the pressure points between your bum and the saddle.
Saddle is set at a 12° angle for greater comfort; welded in place for added safety.
Lockable seat clamp (diameter: 31.8 mm) so opportunist thieves can't steal your saddle / seat post.
---
Visibility
Front and rear lights powered by a rim dynamo.
Back light built into the rear mudguard to prevent theft. Rear reflector built into the pannier rack.
---
Drivetrain / Pedals

40-tooth single chainring crankset, 170 mm steel cranks, 6-speed derailleur with a BTwin grip shifter, rust-resistant KMC chain. 6-Speed 14x28 freewheel. Development: 3.15 m to 6.29 m.Resin city pedals that are more comfortable while pedalling and lighter than aluminium.
---
Wheels
28" aluminium single-walled front and rear wheels, 36 spokes. Why this size?
Because it provides our users with the added comfort and rolling quality that a 28" wheel delivers. The front and rear wheels are tightened with bolts to discourage opportunistic theft.
To easily transport your bike in a vehicle, use a 15 mm wrench to remove the front wheel.
9 mm threaded front/rear wheel axles.
---
Tyres
700x42 balloon-type tyres smooth out lumps and bumps in the road and keep you more comfortable as you ride while also providing better rolling.
The Schrader valves make the tyres easier to inflate, even at a garage.
Ideal tyre pressure is between 3.5 and 4 bar.
---
Equipment
Rear pannier rack, rim dynamo powered lights, front/rear mudguards, side-mounted bike stand, chainguard.
---
Stand
Side-mounted bike stand that keeps the bike stable when stopped even if carrying a load on the racks.
---
Compatible accessories
The certified pannier rack can hold 27 kg and can fit a pannier-mounted child seat or any of our ELOPS bags.

The frame has been drilled so you can attach a bottle cage or folding lock to the seat tube. The back of the frame is drilled with mount holes for attaching a Ring Lock type bike lock (available as an accessory).

The handlebar is compatible with your 500 12L basket.
Compatible with a child bike tow (attached to the rear wheel axle).
---
Choosing your frame size
Single size, to be used by anyone! Step-through frame designed for riders measuring 1.55 mm to 1.75 mm. Step-over frame designed for riders measuring 1.65 mm to 1.85 mm.
---
Maximum weight
This bike supports a maximum total weight of 100 kg (bike + rider + load).
---
Care tips
To prevent punctures and to get the most out of your bike, check the tyre pressure every fortnight when you're using the bike daily, or before each ride if you only use it occasionally.
Degrease and lubricate the chain as soon as dirt begins to accumulate.
Wash the frame with soapy water; do not use a high pressure water jet.
---
Storage/transport tips
Store your bike in a dry, cool place. If riding near the sea, clean your bike regularly to protect it from salt damage.
Transporting the step-through frame bike on a boot bike rack may require an adapter bar.
---
Use restrictions
Not suitable for off-road use. As this Dutch bike has very wide handlebars, take care when riding along narrow passages indoors or outdoors.
---
Design
Designed in Lille by a team of Engineers and Designers.
Assembled in the European Union.
---