Swimming Fins Tonifins 500 Blue Coral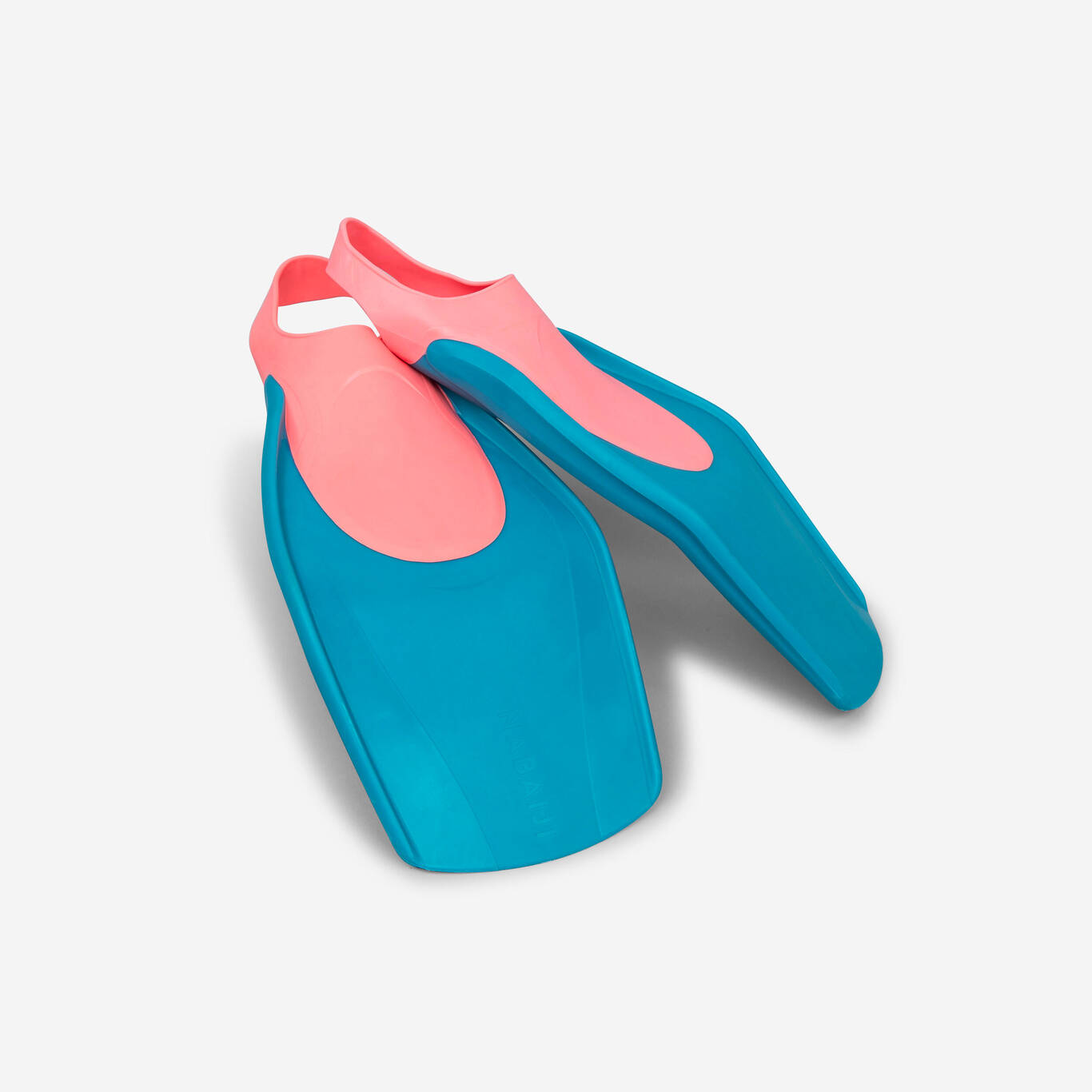 Home Delivery
Within 48 Hours
Available
Click & Collect
Pickup in store within 4 Hours
This product is currently unavailable for your region
Please select a size...
Our design teams developed these swimming fins for intermediate swimmers who want to build up muscle on the back of their legs and buttocks.

Want to tone up your hamstrings and glutes? These long, semi-rigid swimming fins have an innovative blade at a 38° angle that increases muscle work.

Blade for diving: 100.0% Styrene Ethylene Butadiene Styrene; Shoe: 100.0% Styrene Ethylene Butadiene Styrene
BENEFITS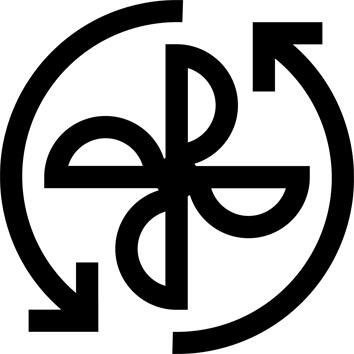 Propulsion
Improve your propulsion in the water thanks to the long blades of these fins.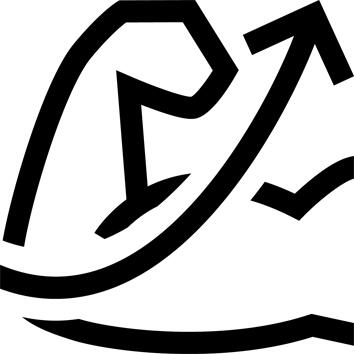 Muscular workout
Strengthen hamstrings and glutes thanks to the 38° angle of the fin blades
TECHNICAL INFORMATIONS
WHAT ARE SWIMMING FINS USED FOR?
Swimming fins are training accessories that help to make your muscles work harder in the lower body. The efforts you make when exercising will improve your heart rate and strengthen your abdominals and your lower body (thighs, glutes, calves). The efforts you make when swimming with fins burn up fat and tone up your body shape.
---
A DECATHLON INNOVATION
A lot of female swimmers use swimming fins to strengthen their legs. Conventional fins focus the effort on the quadriceps and the hamstrings and buttocks work very little.

We designed these pool fins with a blade at a 38° angle to strengthen these muscles by increasing resistance when the fin moves upwards and decreasing the effort as the fin moves downwards.
---
FIN TESTS
150 tests carried out have allowed us to measure an increase in muscle use of 19% on the hamstrings and 27% on the buttocks*.

*measurements in comparison with the Silifins fin
---
SWIMMING FIN LENGTH
The TONIFINS are long fins.
- 36-37 : 36.5 cm
- 38-39: 39 cm
- 40-41: 41,5 cm

SHORT blade guarantees a good kick frequency and a good cardio workout. Movements are very close to "natural" swimming movements.
The LONG blade guarantees a more sweeping kick and a stronger muscle workout.
The long blade of the TONIFINS fins makes the target muscles work harder.
---
SWIMMING FIN STIFFNESS
The TONIFINS are semi-rigid fins.

The stiffer a blade is, the greater muscular exertion will be.
The more FLEXIBLE a blade is, the more efficient and sweeping the kick will be.
Your muscular energy will generate the type of effort you're looking for, cardiovascular or muscular effort.
---
SWIMMING FIN FOOT POCKETS
The TONIFINS fins have open foot pockets.

The foot pockets provide strong foot support when kicking with the fins. They are an important part of pool fins, because they guarantee a more efficient kick.
Open foot pockets allow for greater freedom of movement for your ankles.
Closed foot pockets hold your feet in their natural position.
The open foot pockets of the TONIFINS fins provide firm support and greater freedom of movement.
---