QUECHUA
MH100 waterproof Men's Hiking shoes Grey Yellow
Stock availability
This product is currently unavailable for your region
Please select a size...
mountain hiking, in all weathers, on technical trails. For beginners.

Get your waterproof hiking shoes! They are essential for walking in all weathers thanks to their integrated cushioning and protective toe-guard.

Outer sole of: 65.0% Synthetic Rubber, 35.0% Ethylene Vinyl Acetate; Upper of: 25.0% Polyurethane, 75.0% Polyester; Lining and sock of: 100.0% Polyester
BENEFITS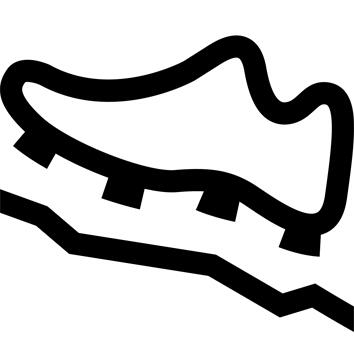 Traction
Crosscontact sole providing excellent compromise for dry and slippery terrain.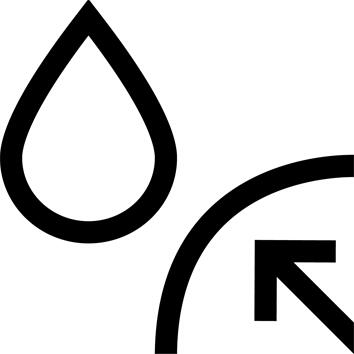 Waterproof
Waterproof membrane tested on an 8km walk in water up to the middle of the upper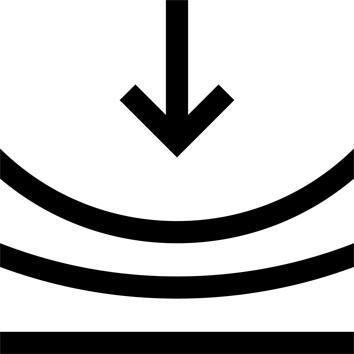 Cushioning
Full-length cushioning thanks to its EVA midsole.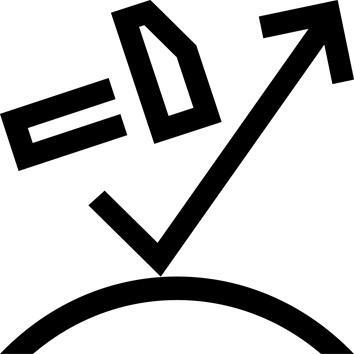 Impact protection
Toe bumper for good toe protection.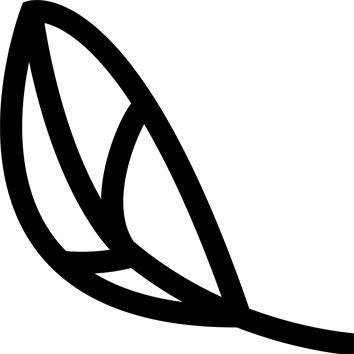 Lightweight
367 g per shoe in size 8.
TECHNICAL INFORMATIONS
Crosscontact sole
The sole design is the product of a lengthy research and development process conducted in our laboratories, combined with a special rubber formulation to optimise grip and traction. As requirements are not the same, we automatically look for the best compromise to develop on both soft and dry terrain.
---
Waterproofing test
Footwear waterproofing test: these boots, which have been tested in the laboratory and the field, have a breathable, waterproof membrane for optimum protection in the rain. To start, the footwear is immersed in water with pressurised air inside to check that no bubbles form on the surface of the boot. They are half immersed and then placed on a mechanical arm that simulates walking: we then check that the inside of the boot remains perfectly dry.
---
Waterproofing level
During the waterproofing test, we test 3 levels of waterproofing: 2000 flexes (around 4 hours of walking), 4000 flexes (around 8 hours of walking) and 8000 flexes (around 16 hours of walking). Naturally, after this test or in use, the boot regains its original waterproofing once dry.The MH100 waterproof shoe passed the test involving 4000 flexes.
---
Prolonging waterproofness
A boot's waterproofing is often undermined by water getting in from the top of the shoe. To keep your feet dry for longer, we recommend wearing waterproof gaiters or mini-gaiters to protect the top part of the boots and prevent water, pebbles, sand, etc. from getting inside. To restore the original water repellent properties and prevent staining the outer surface, spray with a waterproof spray several times per year.
---
Buying tips
Try on both boots, while standing, with the socks worn for hiking. Try on several models or sizes if necessary. Check two comfort points: the base of the heel and the front part of the foot going down. There should be no pressure points when you try them on. Always walk around the store. Gradually wear in your shoes over the course of a few hikes so that they conform to your feet.
---
What boot size should I choose?
For hiking, try taking one shoe size up from your usual to ensure optimum comfort when going downhill and to prevent your toes from hitting the toe box. Tip: Before any descent, make sure your nails are cut and check that your laces are tightened to prevent your foot from sliding forward in the shoe.
---
Field test
All our shoes are tested for comfort and use, by testers who are representative of the people the products are designed for, under identical conditions. Our Mission Tests bring together the product manager with people who are not affiliated with Quechua to test, develop and approve the products.
---
Laboratory testing
Other laboratory tests are also conducted to validate the following elements: torn eyelets and straps, bonding, toxicology, UV resistance, abrasion of the sole and the components of the upper, accelerated ageing.
---