OLAIAN
500 women's anti-UV black surfing leggings
Stock availability
This product is currently unavailable for your region
Please select a size...
As female surfers of all levels, we have designed, these leggings for beginner surfers surfing in the foam.

Women's UV-resistant Leggings for protection from the sun, even in the water, and to limit irritation when in contact with the board.
BENEFITS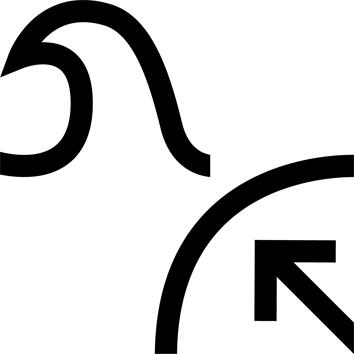 Resitant to impact of waves
Body-shaping waistband. Attachment cord to connect to a T-shirt.
TECHNICAL INFORMATIONS
YOU ARE A BEGINNER SURFER
You have just started surfing or only surf a few times a year, during your holidays or a surf trip. You stay where you can touch the bottom, in very small waves or broken waves. You surf for the pleasure of being in the water and for the feeling you get from it. During your sessions, you often fall but you fall in waves that are not very powerful. We have designed a wide range of swimsuits for you to suit your occasional practice and your body type.
---
UV protection even when wet.
The material of this OLAIAN UV-protection product blocks at least 98% of UVB radiation and 95% of UVA (UPF 50+). This guarantees effective protection from the sun. It can be used both in and out of the water, for water or nautical sports. The density of the textile fibres filters out UV rays, for long-lasting protection, even after washing. Warning: the elastane in the fibres may deteriorate in chlorinated water.
---
LEG PROTECTION DURING YOUR SURF SESSION
These leggings help protect you from rubbing against the board, especially around the knees when lying down on the board and inner thighs when sitting on the board.
---
What does UPF 50+ mean?
UPF is a sun protection factor (Ultra Violet Protection Factor) and is standardised worldwide. It defines the protection level of a fabric and more precisely the proportion of UV rays it lets through. To meet the standards, it must block at least 95% of UV rays. UPF 50+ means that the fabric blocks at least 95% of UVB and 98% of UVA rays.
---
Support and stability in the waves
The body-shaping waistband helps the leggings stay in place even when you fall off the board in the waves. The cord located at the front of the waistband is designed to be attached to a UV protection T-shirt and prevent it from riding up. Caution: this cord cannot be used to tighten the waist.
We recommend wearing a OLAIAN 500 women's UV protection T-shirt (available in short sleeve and long sleeve versions) in addition to these leggings in order to be well protected.
---
Multi water sports UV protection leggings
Our UV protection leggings are designed to meet the needs of the most demanding surfers.
Our design choices also make them compatible with other water sports such as swimming, kitesurfing, windsurfing, wakeboarding, water skiing, sea wading or SUP (stand up paddle boarding).
---
Behaviour when in the sun
Although these leggings protect you from the sun, phenomena such as reflections (from water, sand, etc.), heat, time of day, etc. must be taken into account. Wearing these leggings does not exempt the wearer from following the relevant advice: wear a UV protection T-shirt, wear sunglasses, wear a hat or cap, regularly apply an appropriate sun cream, drink regularly, etc.
---
OLAIAN, DECATHLON'S SURF BRAND
Based in Hendaye, in South West France, OLAIAN is Decathlon's new surfing and bodyboarding brand. In our offices at the water's edge, we can design a swimsuit or wetsuit and then on the same day test it directly in the sea to check it stays in place in the waves.
---