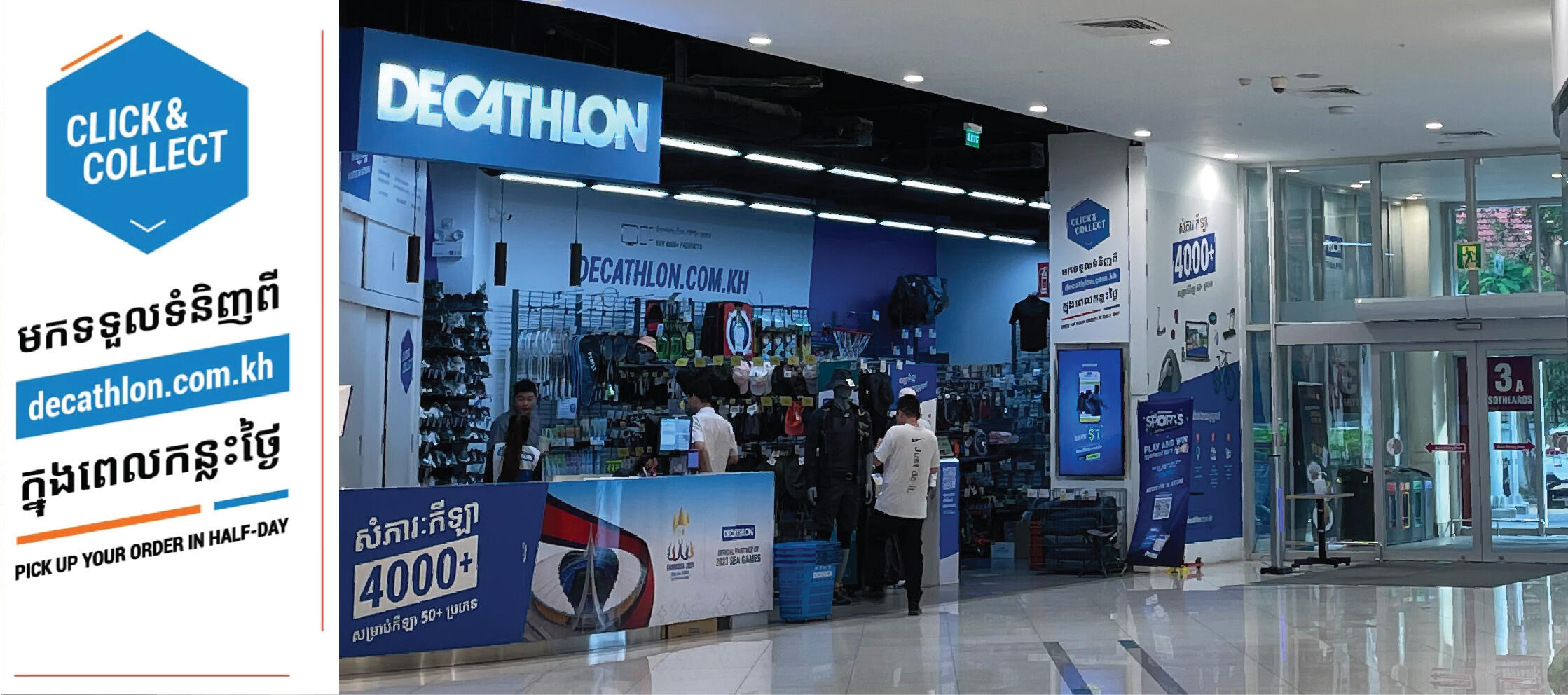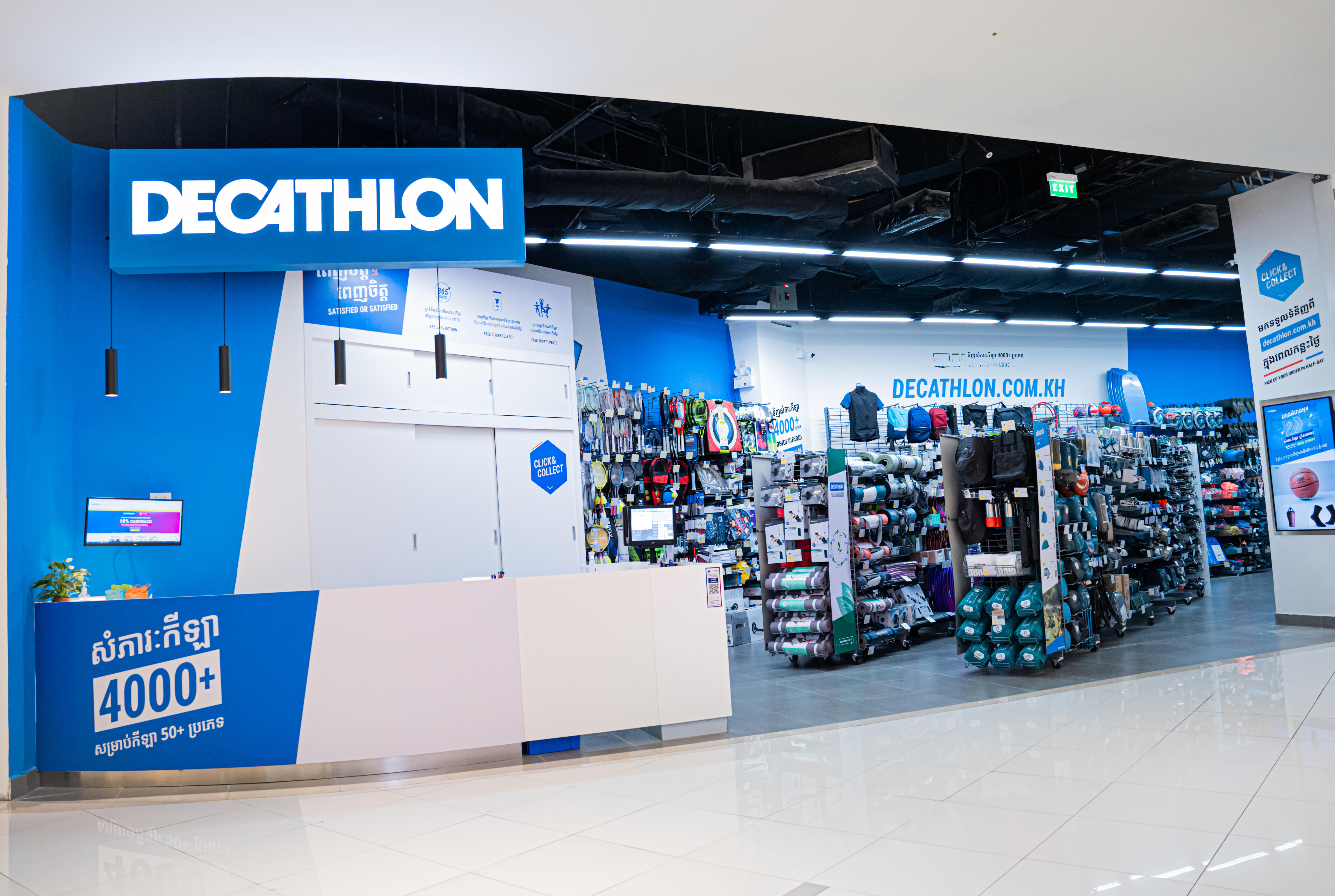 DECATHLON PHNOM PENH (AEON1)
DECATHLON VENG SRENG (K MALL)
DECATHLON DAUN PENH (RAINTREE)
✓ Reserving Items
✓ Same day Pick up 
✓ Option to cancel the unwanted items 
✓ Try on/check before having the product 
✓  Pay online or in-store   
MORNING PICK-UP FROM 11:00AM  to 12:00 PM
For orders from 2:00 PM - 8 AM


EVENING Pick Up from 5:30 PM to 6:30 PM
For orders made from 8 AM - 2:00 PM 
* Note: All Items are Transited from Aeon Mall Sen Sok ( Aeon 2)
✓ Reserving Items
✓ Same day Pick up 
✓ Option to cancel the unwanted items 
✓ Try on/check before having the product 
✓  Pay online or in-store   
MORNING PICK UP FROM 11:00 AM to 12:00 PM
For orders made from 2:00 PM - 8 AM
EVENING PICK UP AT 5:30 PM to 6:30 PM 
For orders before 8 AM - 2:00 PM
We are committed to having your order ready for collection! The best part is... IT IS ABSOLUTELY FREE! 
Simply place your order online, choose your preferred store, receive an email notification and come to collect your package in half-day or within the next 3 days.
Don't forget to bring your notification email for verification purposes! You can also forward your email to someone else for collection on your behalf.